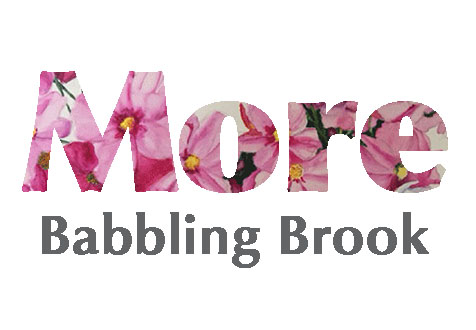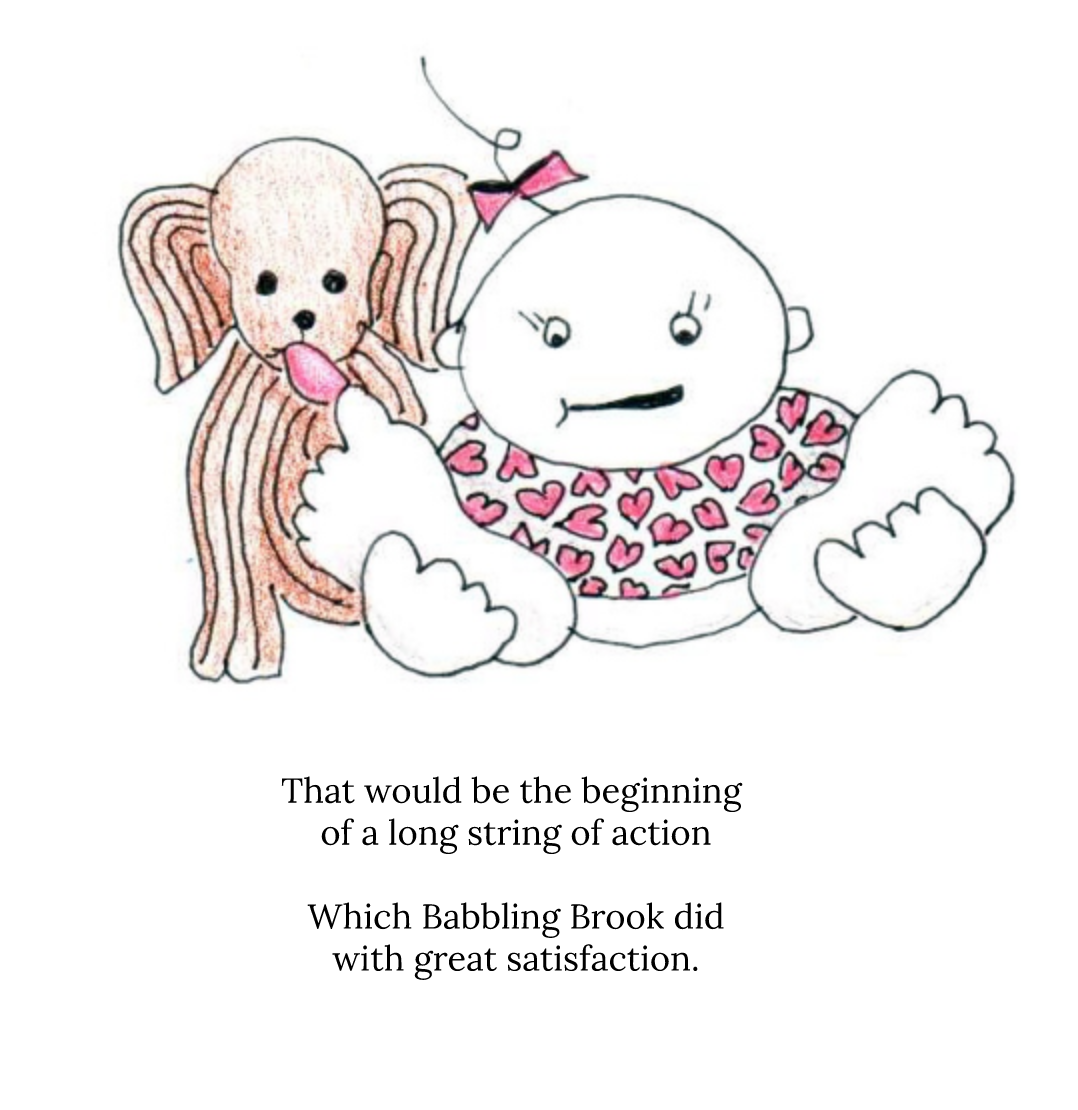 Babbling Brook
A Series of Books for Children
Now a series of 10 stories in 5 books


The Babbling Brook series is written and illustrated by Beth Gorbet based on her granddaughter, Brooklyn, and the antics of her first year.
As a first time grand, Beth was experiencing Brooklyn from a perspective very different than she did with her own children. She was able to note the most important milestones with both delight and humour. These are the moments that are captured in the Babbling Brook series. 
To assist with portraying the most poignant moments, Brook is often joined by her expressive imaginary dog, River.
These sweet little books are perfect for little hands and for taking with you on the run.
The books are coming back soon. They are 6 x 6 and each book now has two Babbling Brook stories. The entire series is 5 books. You can purchase by emailing beegee@rogers.com. Titles include:
    Babbling Brook (Brook discovers her voice)
    Babbling Brook and the Opposing Thumb (Brook explores the use of her fingers
and thumb)
    Babbling Brook on the Move (Brook masters locomotion)
    Babbling Brook and Then Some (Brook smiles and giggles)
    Babbling Brook on a Full Tummy (Brook experiences first foods)
    Babbling Brook and Her Favourite Things (Brook chooses between throw-
aways and toys)
    Babbling Brook Has An Opinion (Brook lets her likes and dislikes be known)
    Babbling Brook Leaves Home (Brook goes to day care)
    Babbling Brook Learns to Play (Brook discovers her world)
    Babbling Brook Talks  (Brook discovers words and communication)
Location
Toronto/Sarasota